Waverley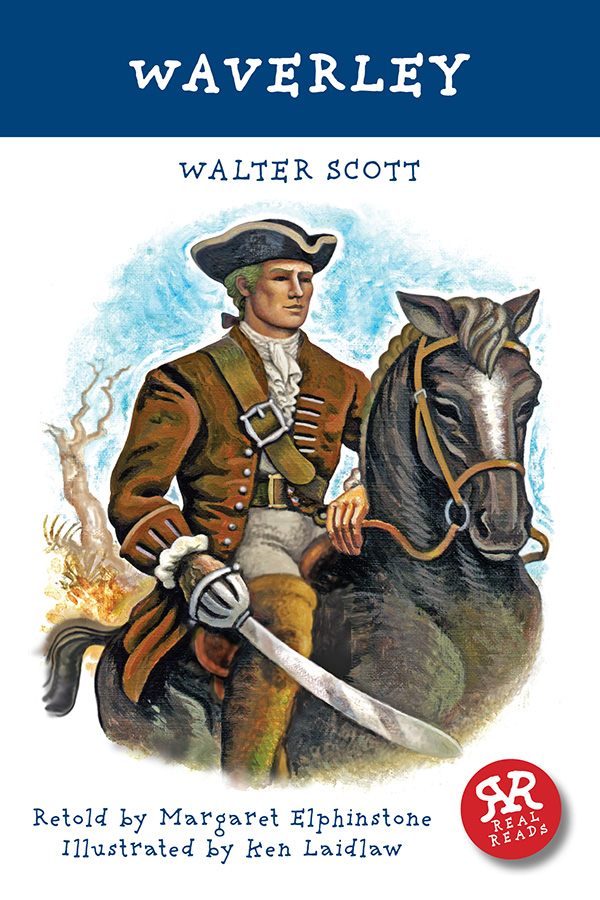 Walter Scott
Retold by Margaret Elphinstone
Illustrated by Ken Laidlaw
ISBN: 978-1-906230-42-5
F&P Level: X what is this?
£6.99
Edward Waverley is an English officer in the army of King George, but will his love for Flora, the beautiful Scottish rebel, lead him to betray his King?
Life with his regiment in Scotland is dull until he visits his uncle's friends in the Highlands, where he meets Fergus McIvor and his sister Flora. Attracted by the wild freedom and romance of the Scottish clans, Edward finds himself in a difficult and dangerous position. His new friends are Jacobites, planning to overthrow King George and restore the Stuart monarchy.
The Jacobites rise in rebellion. When Prince Charles leads an invasion of England, Edward's loyalties are hopelessly divided. Whose side will he take? And what fate awaits them all?
---
Buy from our partners at CCS Books