Here you can see what you'll find inside every Real Read, using Jane Austen's Pride and Prejudice as an example.
Click on the thumbnails to see larger versions.
The Characters
A useful "cast of characters" list to introduce the reader to the story's main protagonists and antagonists. Each character description asks a question which intrigues the reader to read further.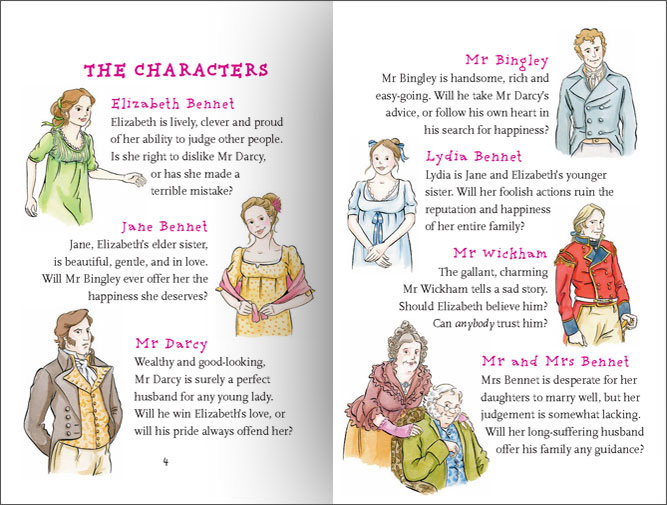 The Story
Faithfully retold, our authors treat each story with the respect it deserves – and aim to retell the classics in the style and voice of the original authors, often quoting best-known lines. Real Reads are designed to complement, not replace, great literature, and serve to encourage young and reluctant readers to embrace these wonderful stories and even to approach the full originals undaunted.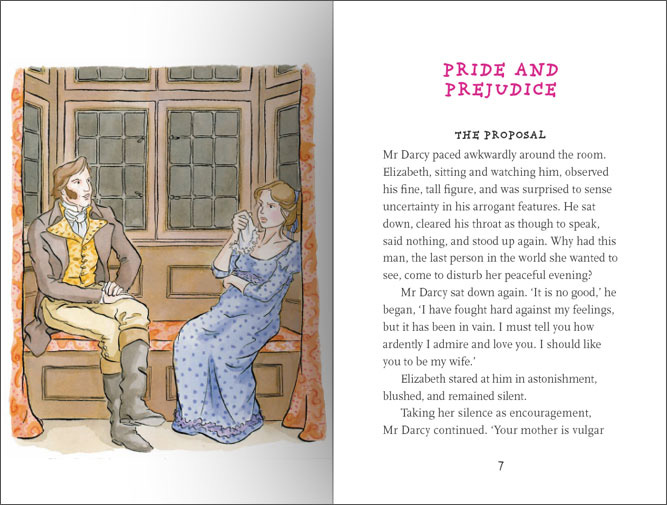 Taking Things Further
The 'Taking things further' section is designed to provide historical, social and human context to the work in hand. It suggests links to useful online resources, recommends further reading and also TV and films to further immerse the reader in the story and asks challenging and insightful questions to promote a deeper engagement with the work.