Twelfth Night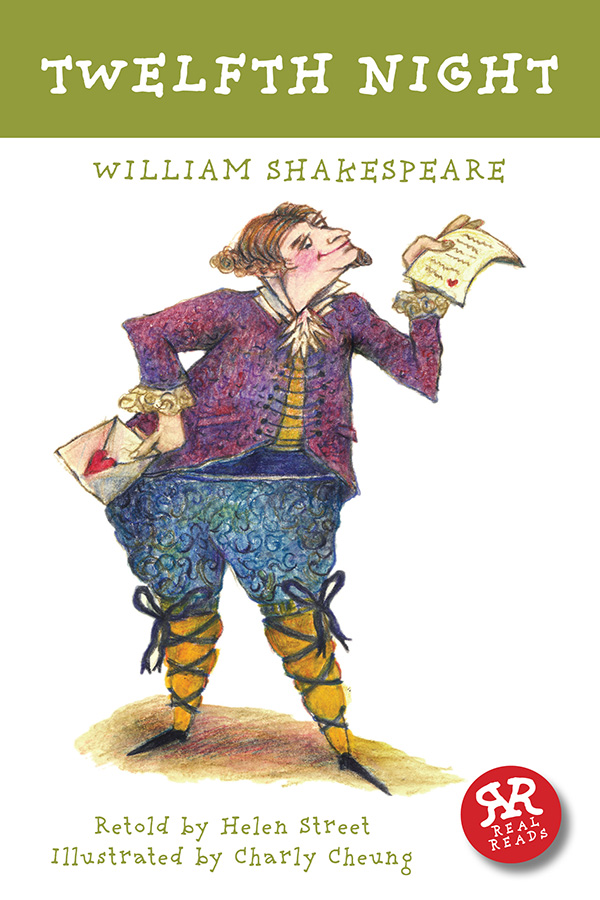 William Shakespeare
Retold by Helen Street
Illustrated by Charly Cheung
ISBN: 978-1-906230-56-2
Lexile® Rating: 570L what is this?
ATOS®/AR Level: 4.2 what is this?
F&P Level: Z what is this?
£6.99
Viola survives a shipwreck, but she thinks her twin brother Sebastian has died.
Alone in a strange country where it isn't safe to be a single girl, Viola disguises herself as a boy called Cesario and finds work as a servant.
But dressing in boy's clothes doesn't stop Viola falling in love with a man – who is in love with someone else. Will she ever manage to win his love for herself?
And who is this other young man that appears, looking so like Cesario? What confusion will result from his arrival? Perhaps Viola's brother didn't drown after all …
Click here for the Shakespeare original language comparison
---
Buy from our partners at CCS Books