Tom Sawyer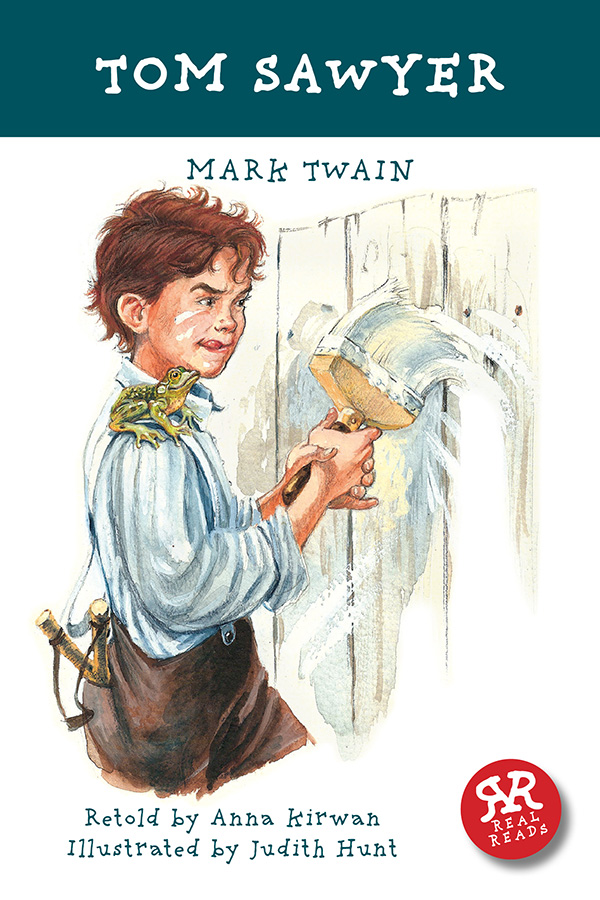 Mark Twain
Retold by Anna Kirwan
Illustrated by Judith Hunt
ISBN: 978-1-906230-18-0
Lexile® Rating: 600L what is this?
F&P Level: W what is this?
£6.99
Tom Sawyer is a respectable boy in a little Mississippi River town. Huck Finn is a freedom-loving, neglected outcast. What better playmate could Tom want?
One night, innocent games of pirates and Robin Hood turn serious when the boys witness a murder in the graveyard. The murderer will kill them if they tell the truth. What should they do?
The boys decide to search for the murderer's treasure. What risks will they take? Who else will they endanger? Will they have the courage and quick thinking to escape from dark caverns, cross the mighty Mississippi, and outwit the criminals? Will they find what they are looking for?
---
Buy from our partners at CCS Books