The Woman in White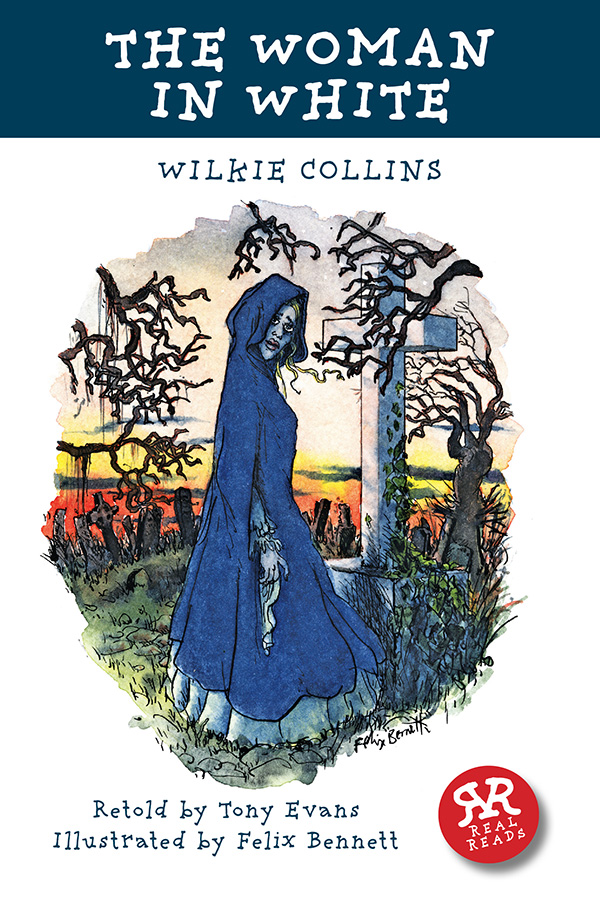 Wilkie Collins
Retold by Tony Evans
Illustrated by Felix Bennett
ISBN: 978-1-906230-50-0
Lexile® Rating: 930L what is this?
ATOS®/AR Level: 5.3 what is this?
F&P Level: U what is this?
£6.99
A strange figure stood in front of him, dressed from head to foot in white clothing. The moonlight showed her pale, youthful face.
When Walter Hartright meets the woman in white, it is the start of an exciting and dangerous adventure. Who is she, and what does she want?
At first Walter is happy at Limmeridge House, teaching painting and drawing to Laura Fairlie and Marian Halcombe, but a wicked plot soon threatens to destroy the woman he loves.
Will their courage and determination be enough to defeat the powerful forces ranged against them? Is the mysterious woman in white their friend, or their enemy?
---
Buy from our partners at CCS Books