The Thirty-Nine Steps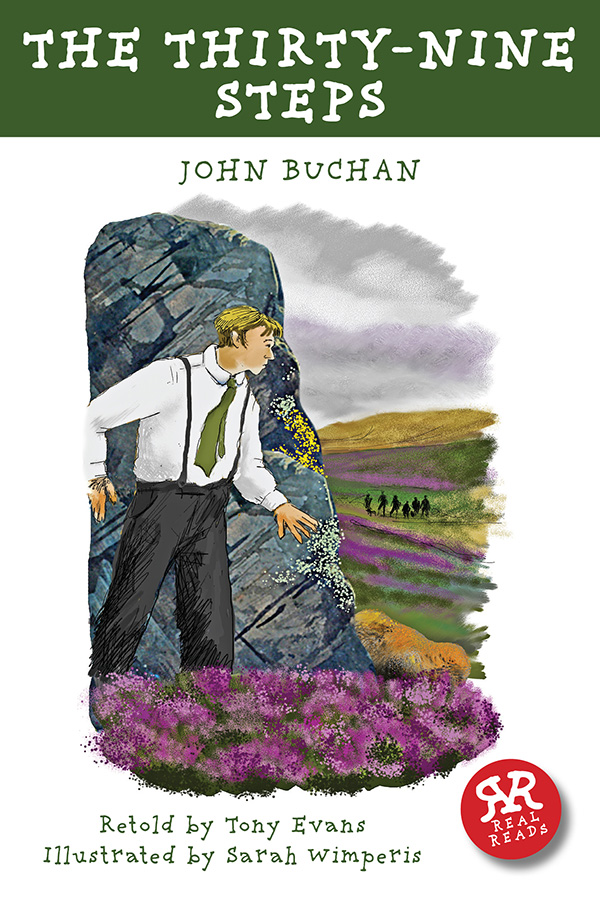 John Buchan
Retold by Tony Evans
Illustrated by Sarah Wimperis
ISBN: 978-1-906230-67-8
F&P Level: W what is this?
£6.99
'It wouldn't be pleasant sharing my flat with a dead body, but there was nothing else I could do.'
Richard Hannay is bored with life in London. Then he discovers a horrible crime, and finds himself in the middle of a clever and frightening plot. Can he find the proof he needs to save his country from disaster?
When Hannay hides out on the wild Scottish moors, will he escape from the dangerous gang who want to silence him forever? Who can he trust on his journey? Time is running out for Hannay and his friends. Will he be able to discover the secret of the thirty-nine steps before it is too late?
---
Buy from our partners at CCS Books