The Scarlet Letter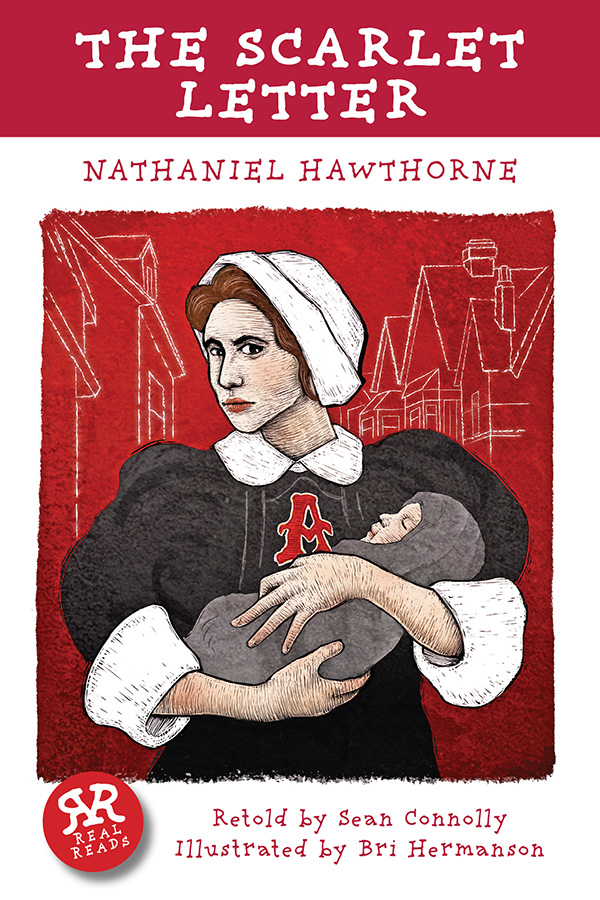 Nathaniel Hawthorne
Retold by Sean Connolly
Illustrated by Bri Hermanson
ISBN: 978-1-906230-76-0
ATOS®/AR Level: 6.1 what is this?
F&P Level: Z what is this?
£6.99
Hester Prynne stands defiantly on a scaffold before hostile Puritans in seventeenth-century Boston, Massachusetts.
The baby in her arms and the bright scarlet letter 'A' on her gown are evidence and punishment for the shame she has brought on her religious neighbours.
Will Hester continue to conceal the name of the husband who sent her away from Europe years before as well as that of the father of her baby? Will the husband get his revenge on the man who has shamed him? Will that man admit his past, and join Hester and her daughter Pearl?
Or is the matter out of their hands, waiting to be decided between the forces of the Lord and of Satan?
---
Buy from our partners at CCS Books