The Riddle of the Sands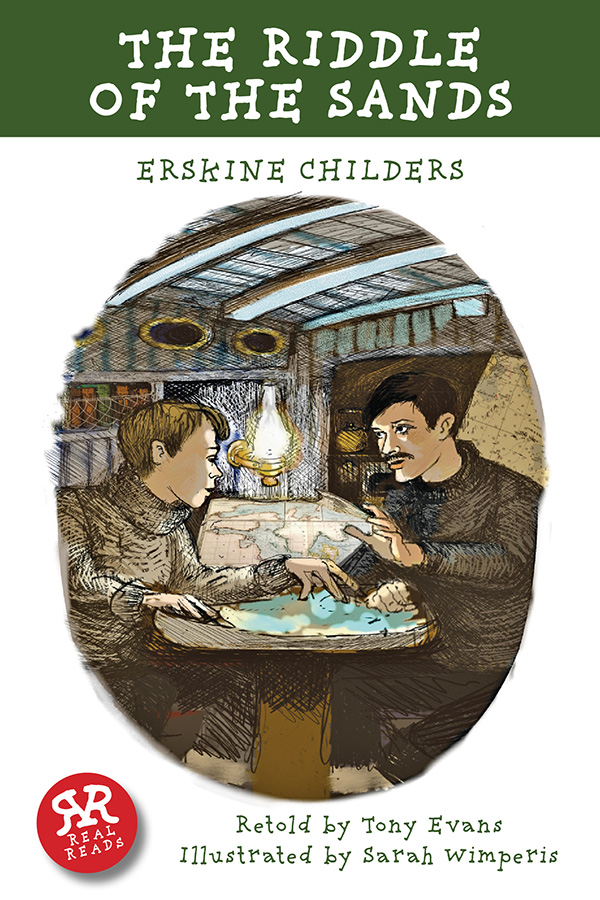 Erskine Childers
Retold by Tony Evans
Illustrated by Sarah Wimperis
ISBN: 978-1-906230-68-5
F&P Level: Y what is this?
£6.99
'It seems pretty clear to me that sooner or later we'll be at war with Germany, whether we like it or not'
Carruthers is looking forward to a relaxing holiday when he sets off for the Baltic Sea. Instead he finds himself at the centre of a complicated and deadly plot.
Will Carruthers and his friend Arthur Davies discover why the sinister and mysterious Herr Dollman is so interested in their little yacht, the Dulcibella? What does Clara Dollman know about her father's plans?
Some secret scheme has brought Commander von Brüning of the Imperial German Navy to the East Frisian Islands. Can Carruthers and Davies solve the riddle of the sands?
---
Buy from our partners at CCS Books