The Picture of Dorian Gray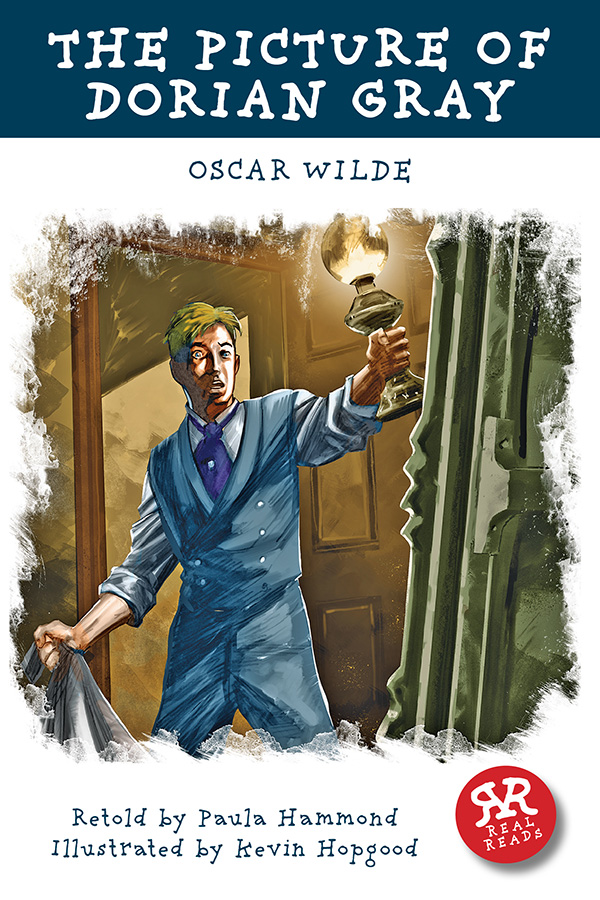 Oscar Wilde
Retold by Paula Hammond
Illustrated by Kevin Hopgood
ISBN: 978-1-906230-82-1
Lexile® Rating: 700L what is this?
ATOS®/AR Level: 4.8 what is this?
F&P Level: Z what is this?
£6.99
'I believe the only way to live, is to be true to oneself. The only way to get rid of temptation is to give into it.'
Young, rich and handsome, Dorian Gray seems to have it all. So why do people who were once his friends leave the room when he enters? Can there really be any truth in the dark tales that are told about him? And why does he keep his portrait locked away in an attic room?
Two men hold the answer to Dorian's secret. One is the artist, Basil Hallward, who paints Dorian's portrait. The other is Lord Henry Wotton, who convinces the impressionable Dorian that youth and pleasure are the only things worth living for.
Is Dorian Gray really as innocent as he seems? Can love and friendship save him from himself? Or will the secret of the picture of Dorian Gray be a secret he takes to his grave?
---
Buy from our partners at CCS Books