The Old Curiosity Shop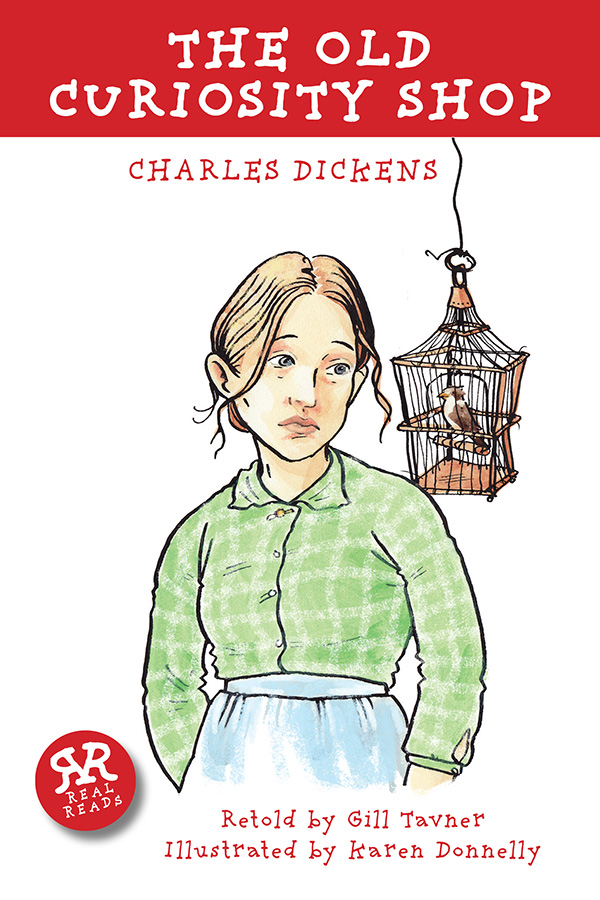 Charles Dickens
Retold by Gill Tavner
Illustrated by Karen Donnelly
ISBN: 978-1-906230-63-0
Lexile® Rating: 820L what is this?
ATOS®/AR Level: 5.2 what is this?
F&P Level: X what is this?
£6.99
'Why bless you, Little Nell! What if I had lost you?'
Little Nell Trent's childhood is over. Her grandfather's mind is failing, his dark secret makes him sad and distracted, and he has nobody to care for him but Nell.
The grotesque Daniel Quilp is out to cause trouble. What plans does he hatch with the dreadful Sampson and Sally Brass? What use can he hope to make of the foolish Dick Swiveller? Is Nell's one true friend, Kit, a match for Quilp's villainous mind?
Nell and her grandfather must disappear or be separated forever, and so they begin their lives as beggars. When a mysterious gentleman arrives in London, determined to track them down, it becomes a race against time and against the evil of Quilp.
Can Little Nell keep her grandfather safe? Who will protect Nell? Will the mysterious gentleman find them before it is too late?
---
Buy from our partners at CCS Books