The Murders in the Rue Morgue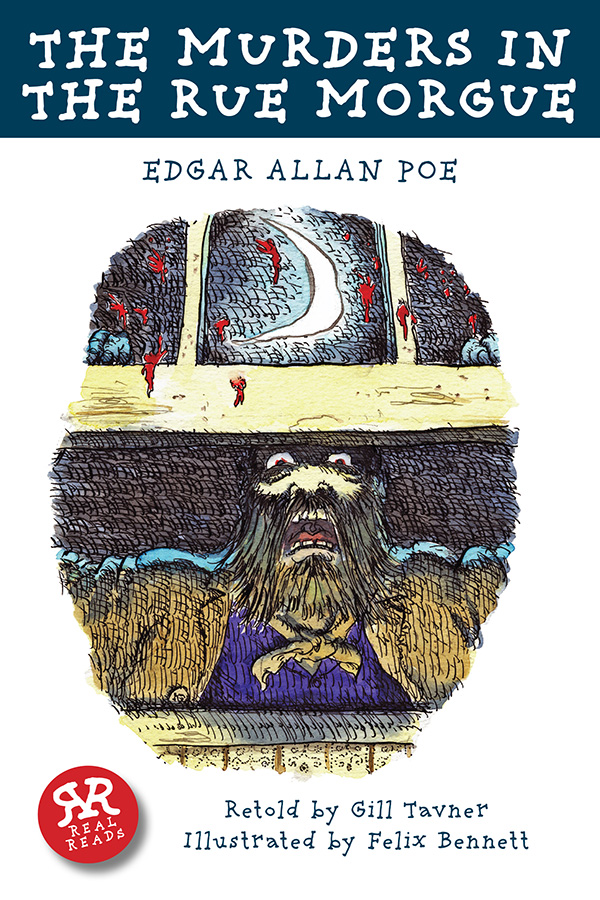 Edgar Allan Poe
Retold by Gill Tavner
Illustrated by Felix Bennett
ISBN: 978-1-906230-48-7
Lexile® Rating: 890L what is this?
F&P Level: Z what is this?
£6.99
Here is a test, a puzzle for you. It is a faithful account of two most gruesome murders. Can you work out what actually happened in the early hours of one fateful morning in the Rue Morgue?
Before you start, here are a few tips. To be a good detective you need the same skills as a good card-player. You must consider and examine every detail, not just the obvious ones. You have to observe every change in a person's face, everything they say, everything they do and you must always expect the unexpected. And finally, you must remember it all.
In this most strange tale, you'll see a friend of mine at work. He has an astonishingly analytical mind. So, pit your own powers of analysis against his – and against mine. Can you solve the mystery of the murders in the Rue Morgue?
---
Buy from our partners at CCS Books