The Moonstone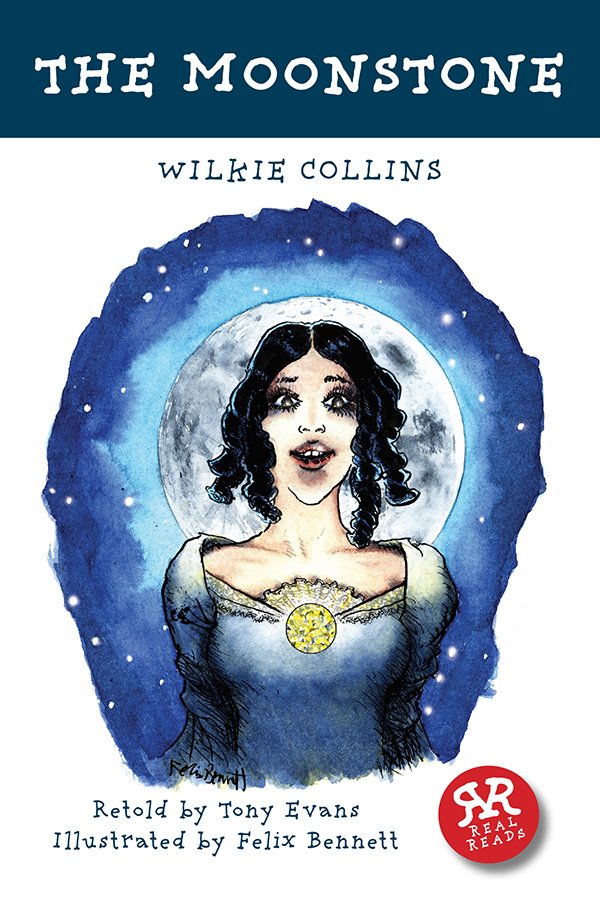 Wilkie Collins
Retold by Tony Evans
Illustrated by Felix Bennett
ISBN: 978-1-906230-51-7
Lexile® Rating: 880L what is this?
ATOS®/AR Level: 5.5 what is this?
F&P Level: W what is this?
£6.99
Rachel opened the box and lifted out the diamond. She held it up in a ray of sunlight that poured through the window, and cried out in amazement.
When Rachel Verinder inherits the Moonstone from her uncle on her eighteenth birthday, the wonderful jewel is intended to make her rich and happy. So why is her mother so worried about this valuable gift?
Rachel seems very fond of her cousin, Franklin Blake. When trouble strikes, why does she refuse his help? What has he done to offend her?
Can Sergeant Cuff, the famous detective, solve the dangerous mystery of the Moonstone before it is too late?
---
Buy from our partners at CCS Books