Tess of the d'Urbervilles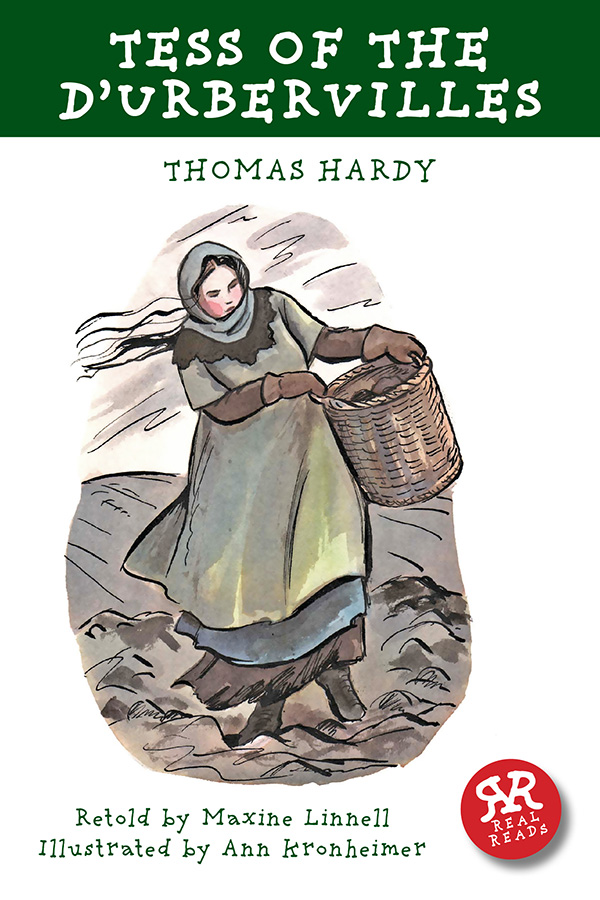 Thomas Hardy
Retold by Maxine Linnell
Illustrated by Ann Kronheimer
ISBN: 978-1-906230-40-1
F&P Level: Y what is this?
£6.99
Following a series of misfortunes, Tess Durbeyfield leaves her impoverished family to seek work with her rich relations.
Her new employer, Alec d'Urberville, seems charming and kind. Tess has a mind of her own, but she is vulnerable and alone among strangers. Can she trust Alec?
A year later Tess meets Angel Clare, and they fall in love. If Angel discovers the truth about Tess's past, will he still love her?
In this gripping story of courage, love and betrayal, Thomas Hardy asks many difficult questions. Are the expectations of women and men the same? Can we ever escape the consequences of our past actions? How much pain can one person live with?
---
Buy from our partners at CCS Books