Silas Marner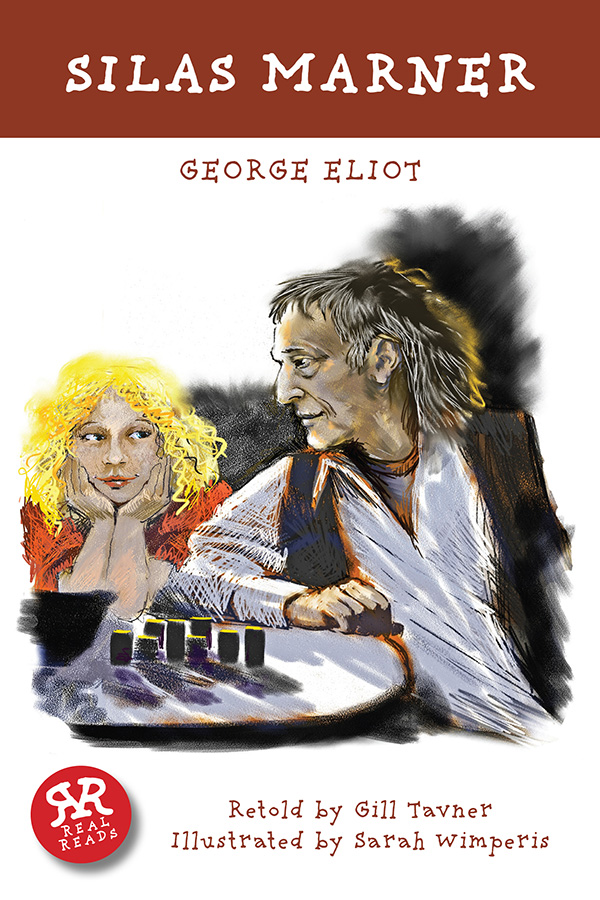 George Eliot
Retold by Gill Tavner
Illustrated by Sarah Wimperis
ISBN: 978-1-906230-60-9
Lexile® Rating: 890L what is this?
ATOS®/AR Level: 5.5 what is this?
F&P Level: X what is this?
£6.99
'It's a woman. She's dead, I think – dead in the snow at the Stone-pits – not far from my door.'
Since his arrival in the small village of Raveloe, Silas Marner has been an outsider. Nobody knows where he came from, nobody understands him, nobody dares to invite him in.
All of this changes when a little girl wanders through his door one snowy night. What feelings will she stir in Silas's lonely heart? How will she draw Silas closer to the heart of Raveloe?
If Raveloe has a heart, it also has a head in the form of the wealthy Cass family. When Dunstan Cass enters Silas's life, he takes something valuable. Years later, will Godfrey Cass do the same and take away what Silas has grown to love most dearly?
---
Buy from our partners at CCS Books