Romeo and Juliet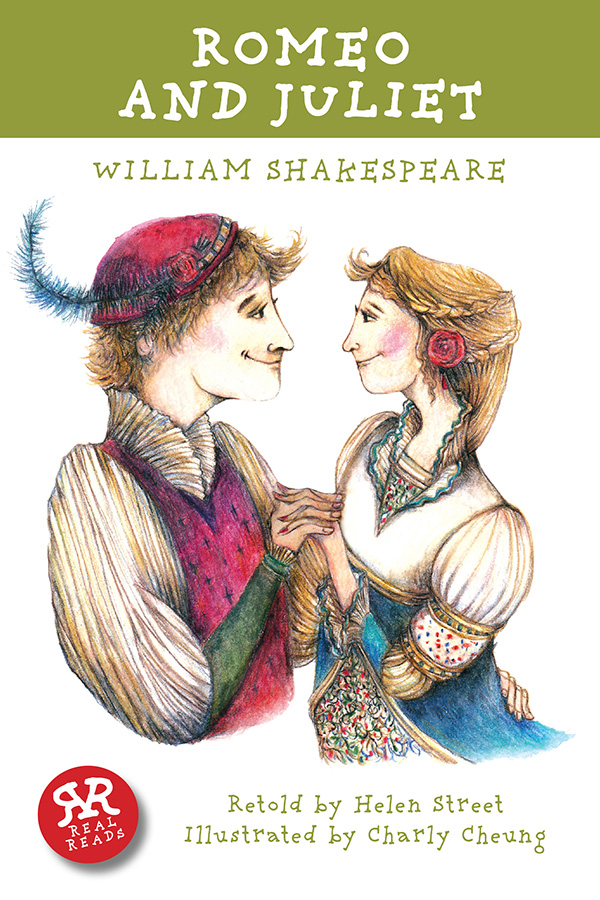 William Shakespeare
Retold by Helen Street
Illustrated by Charly Cheung
ISBN: 978-1-906230-45-6
Lexile® Rating: 630L what is this?
ATOS®/AR Level: 4.3 what is this?
F&P Level: Z what is this?
£6.99
What could be worse than falling in love with your enemy?
Romeo Montague thinks he's in love until he meets Juliet, the daughter of the Capulets. With her, he discovers what true love really feels like. But their two families are bitter rivals, and no one must know about their secret passion.
When Romeo kills Juliet's cousin in a duel, their hope of happiness seems ended. Can Friar Laurence reconcile the two families, or will his plans bring even more tragedy?
Click here for the Shakespeare original language comparison
---
Buy from our partners at CCS Books