Ramayana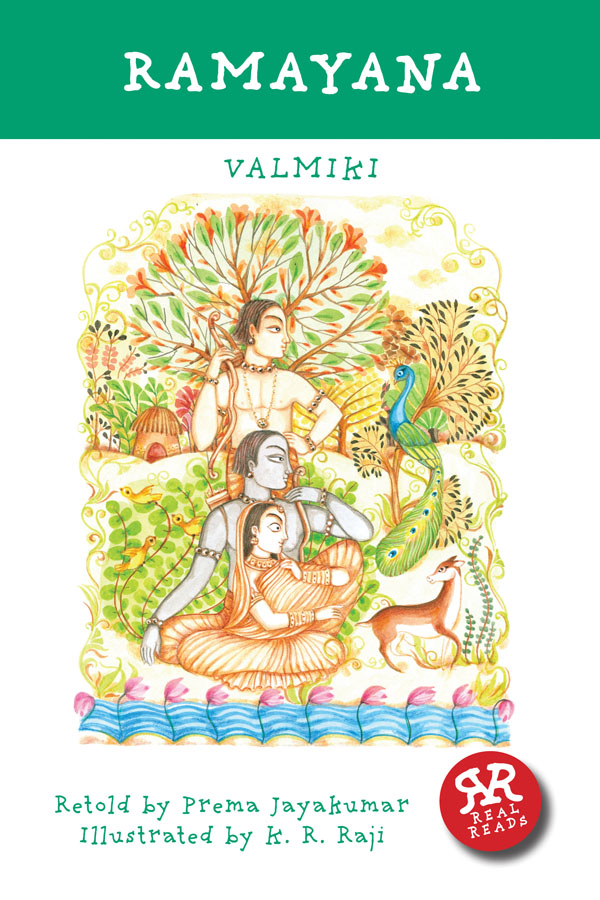 Valmiki
Retold by Prema Jayakumar
Illustrated by K. R. Raji
ISBN: 978-1-906230-30-2
F&P Level: Y what is this?
£6.99
Rama is the embodiment of righteousness, honour and valour – the perfect man and the ideal king of Kosala.
Rama's stepmother Kaikeyi longs to see her son Bharata crowned king, and persuades King Dasaratha that Rama, the rightful heir, should be sent into exile for fourteen years.
Rama's beautiful and devoted wife Sita, and Lakshmana his inseparable half-brother, both choose to accompany him.
Rama, Sita and Lakshmana live happily in the forest until the demon king Ravana is told by his sister that Sita is the most beautiful princess in the world. He decides to kidnap her, and lures her away to his kingdom in the south. Rama and Lakshmana must rescue Sita, and call on the great monkey army, led by the warrior Hanuman, to help them find her.
Rama uses his time in exile to learn the true meaning of devotion and loyalty, but will the lessons earn him the reward he deserves?
---
Buy from our partners at CCS Books