Muhammad: The Life of the Prophet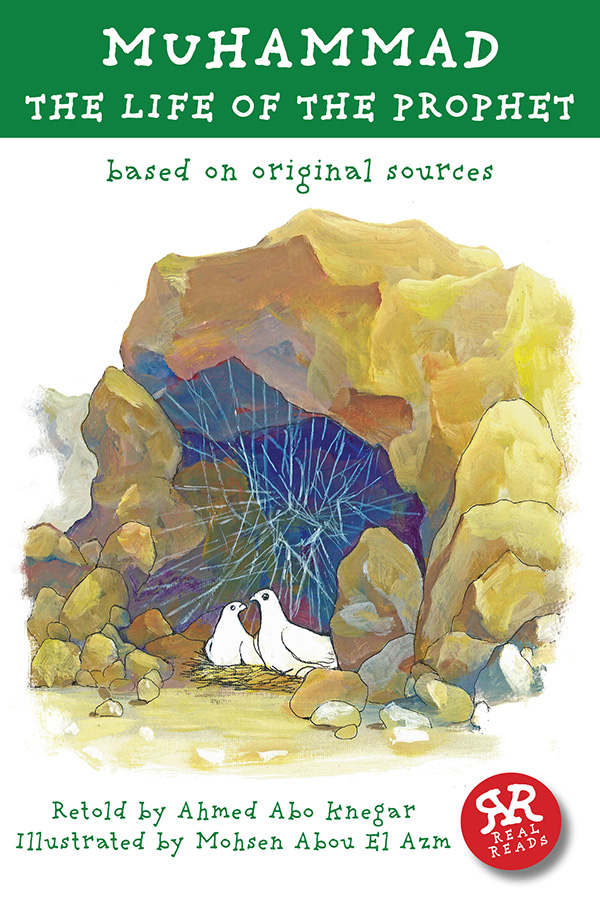 based on original sources
Retold by Ahmed Abo Knegar
Illustrated by Mohsen Abou El Azm
ISBN: 978-1-906230-62-3
Lexile® Rating: 1050L what is this?
ATOS®/AR Level: 6.7 what is this?
F&P Level: Y what is this?
£6.99
Can people learn the wisdom of thinking about others, and not just about themselves?
Muhammad is an honest trader living in Mecca. He is happily married to a wealthy merchant, and they have lovely children. Life should be wonderful. But for Muhammad it isn't enough. He begins to spend long periods of time alone, thinking deeply about life and his relationship with God.
One day when he is in the mountains Muhammad receives a message from God. He must share it with all those around him, knowing that it will completely change the way in which people understand their lives. But will anybody believe in his message? What if some people don't want to listen?
This is the story of the life of the Prophet Muhammad, the man who brought to the world the message of Islam, a religion that today has millions of followers around the globe.
---
Buy from our partners at CCS Books