Macbeth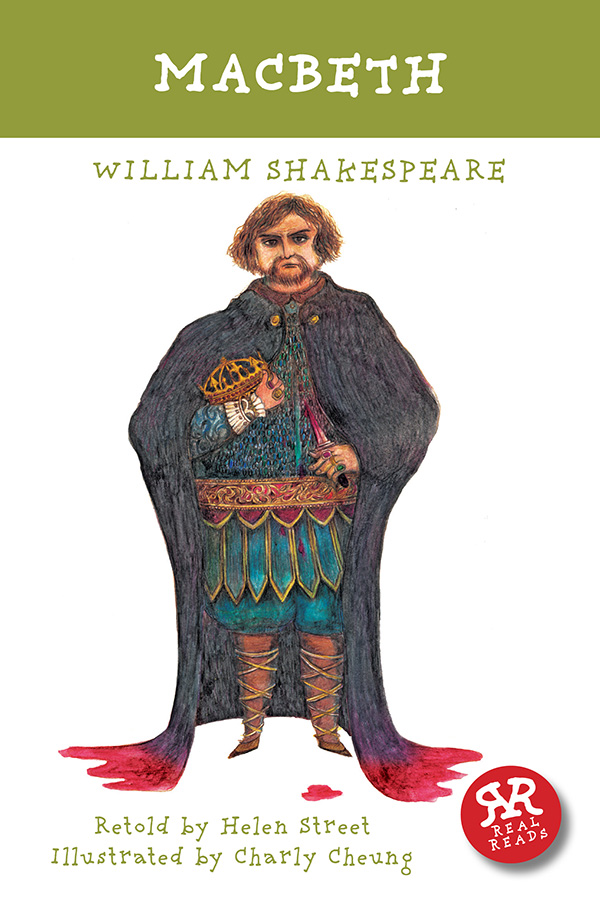 William Shakespeare
Retold by Helen Street
Illustrated by Charly Cheung
ISBN: 978-1-906230-47-0
Lexile® Rating: 610L what is this?
ATOS®/AR Level: 4.6 what is this?
F&P Level: Z what is this?
£6.99
On a dark heath, Macbeth stumbles across three witches who can see into the future.
What he hears will change everything. Egged on by his wife, he decides to kill in order to gain the Scottish crown. How many people will have to die in Macbeth's pursuit of power?
With armies, ghosts and magic against him, will Macbeth survive in this tale of greed and betrayal? Getting the crown is one thing – keeping it is quite another.
Click here for the Shakespeare original language comparison
---
Buy from our partners at CCS Books