Little Dorrit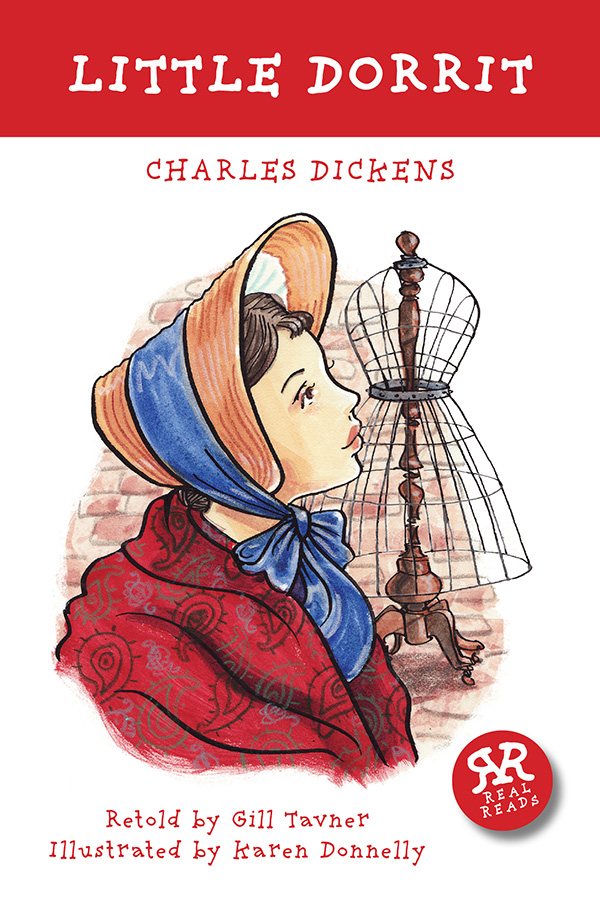 Charles Dickens
Retold by Gill Tavner
Illustrated by Karen Donnelly
ISBN: 978-1-906230-65-4
Lexile® Rating: 800L what is this?
ATOS®/AR Level: 5.1 what is this?
F&P Level: X what is this?
£6.99
'She? That's Little Dorrit. She's nothing. She's just a whim.'
Poor Little Dorrit. Her future looks as bleak as her past and her present. Born and brought up in a debtors' prison, she relies on her sewing skills to help support her father. Little does she know that her sewing will soon present an opportunity for change.
When change arrives in the form of Arthur Clennam it is accompanied by secrets and dangers. Who is he? What are his motives for wanting to help Little Dorrit?
Follow Little Dorrit's tale as it winds its way through London and Italy. Enjoy the rich variety of characters she encounters, and share with her the twists and turns of the road she travels.
---
Buy from our partners at CCS Books