Jesus of Nazareth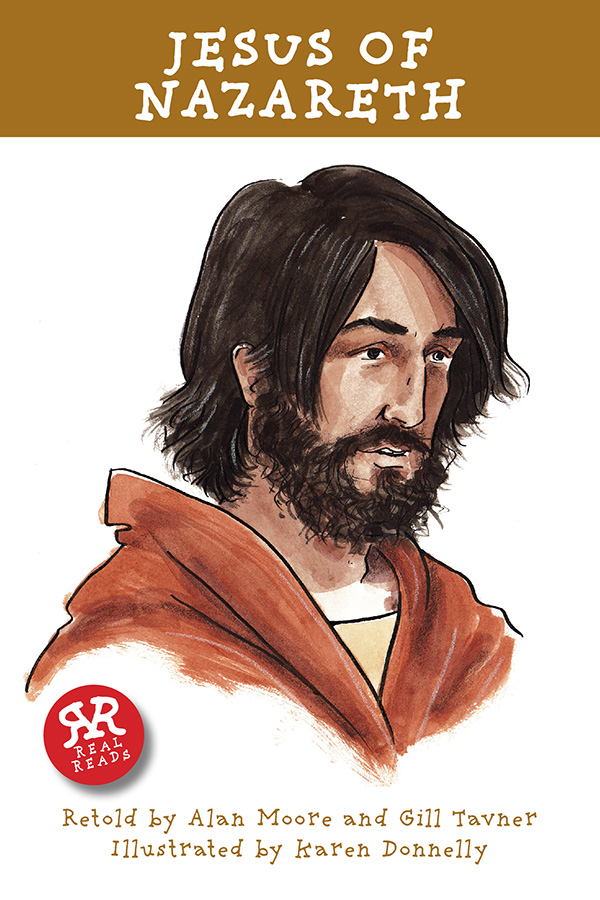 Retold by Alan Moore and Gill Tavner
Illustrated by Karen Donnelly
ISBN: 978-1-906230-24-1
F&P Level: X what is this?
£6.99
I had been given a simple but enormous task. This was the role for which I had spent my whole life preparing.
After encountering John the Baptist, Jesus's work begins. He will meet many people; some will help him, many will need his help, and some will become his enemies.
Jesus challenges the way people live, the way they relate to God, and the way Jewish law is enforced. Although he is a man of peace, he is not afraid to challenge authority, no matter where this might lead.
What exactly are Jesus's responsibilities as God's son? How will he lead people towards a new relationship with God?
How much can a man achieve in one short lifetime? How much more can he achieve by his death?
Click here for the Jesus of Nazareth concordance
---
Buy from our partners at CCS Books