Hard Times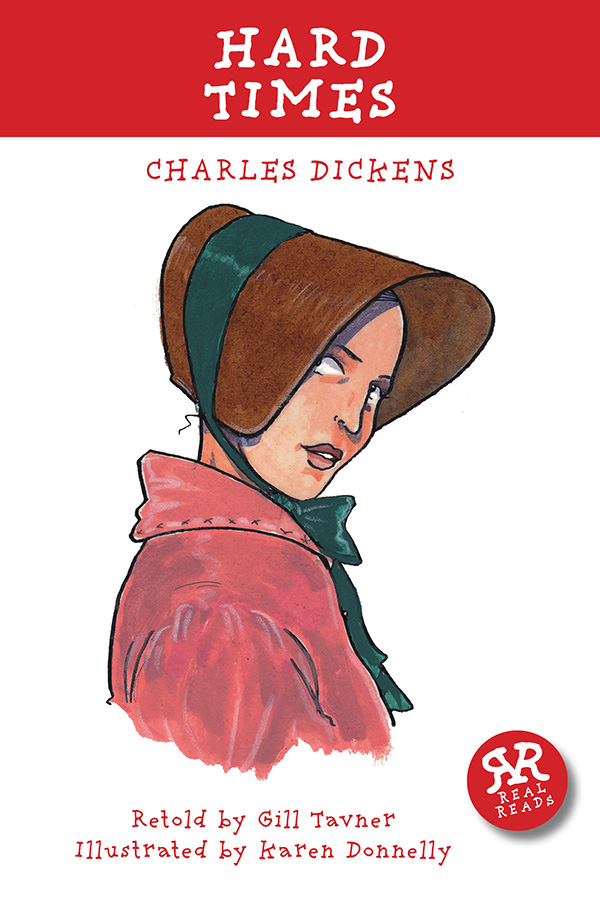 Charles Dickens
Retold by Gill Tavner
Illustrated by Karen Donnelly
ISBN: 978-1-906230-05-0
Lexile® Rating: 790L what is this?
ATOS®/AR Level: 5.0 what is this?
F&P Level: X what is this?
£6.99
Louisa is the practical daughter of a powerful industrialist. Sissy is the imaginative daughter of a clown. What will happen when two such different lives collide?
A disappearing father, an unhappy marriage, a handsome suitor and a bank robbery all bring challenges to Louisa's life. Will she be able to control her powerful emotions, or will they lead her to ruin?
Set amongst the noisy, dangerous factories of a northern industrial town, where the workers struggle to survive, Hard Times explores the power that people can have over others, and the suffering that is caused when human emotions are ignored.
---
Buy from our partners at CCS Books