Great Expectations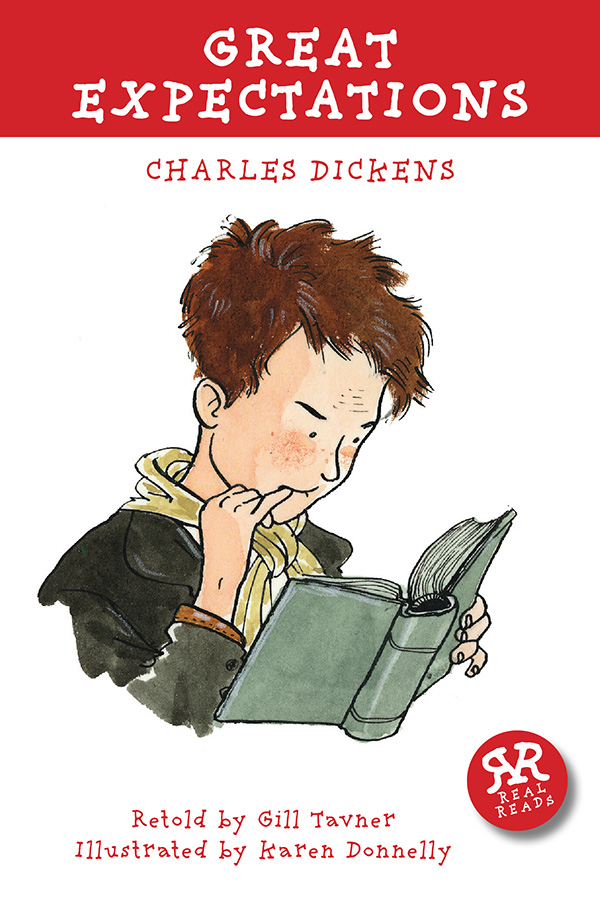 Charles Dickens
Retold by Gill Tavner
Illustrated by Karen Donnelly
ISBN: 978-1-906230-01-2
Lexile® Rating: 800L what is this?
ATOS®/AR Level: 5.2 what is this?
F&P Level: V what is this?
£6.99
An escaped convict threatens to eat young Pip's heart for breakfast. The ghostly Miss Havisham invites Pip to her eerie home. A mysterious benefactor makes him suddenly wealthy. Pip's life will never be the same again.
Pride, humility, love, loyalty and shame compete for Pip's emotions. Will his quest to become a gentleman enable him to melt the cold heart of the beautiful Estella, or will it destroy his happiness?
Pip's tale is full of mystery and surprises. What is the nature of Miss Havisham's interest in him? Why does Estella want to break his heart? Why does the dangerous convict return?
Most importantly, who has given Pip his great expectations?
---
Buy from our partners at CCS Books