Far from the Madding Crowd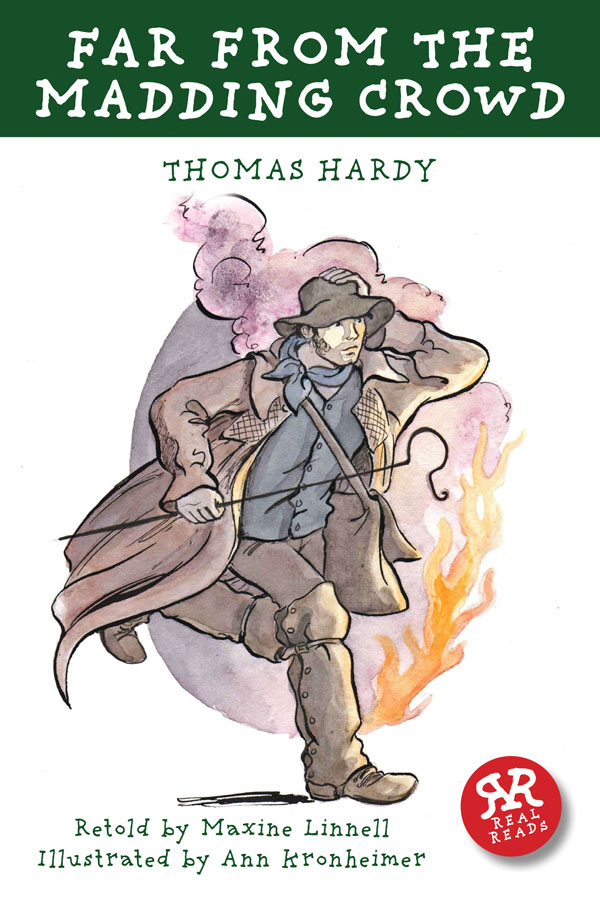 Thomas Hardy
Retold by Maxine Linnell
Illustrated by Ann Kronheimer
ISBN: 978-1-906230-38-8
Lexile® Rating: 760L what is this?
ATOS®/AR Level: 4.6 what is this?
F&P Level: Y what is this?
£6.99
'I cannot allow any man to – to criticise my private conduct!'
Young, attractive and impetuous, Bathsheba has inherited a farm and is determined to be as independent as possible. Her natural beauty is a magnet for men; how will she choose between them?
Gabriel Oak is a young farmer, just set up in business with his own flock of sheep. He meets Bathsheba and falls in love with her, but she turns him down. He has to stand by and watch while the woman he loves is courted by others, first by William Boldwood, much older than Bathsheba; then by Sergeant Troy, young, handsome, and reckless. Who will she choose?
Throughout Bathsheba's series of mistakes, Gabriel remains her loyal friend. But will he ever be more than just a friend?
---
Buy from our partners at CCS Books