Dracula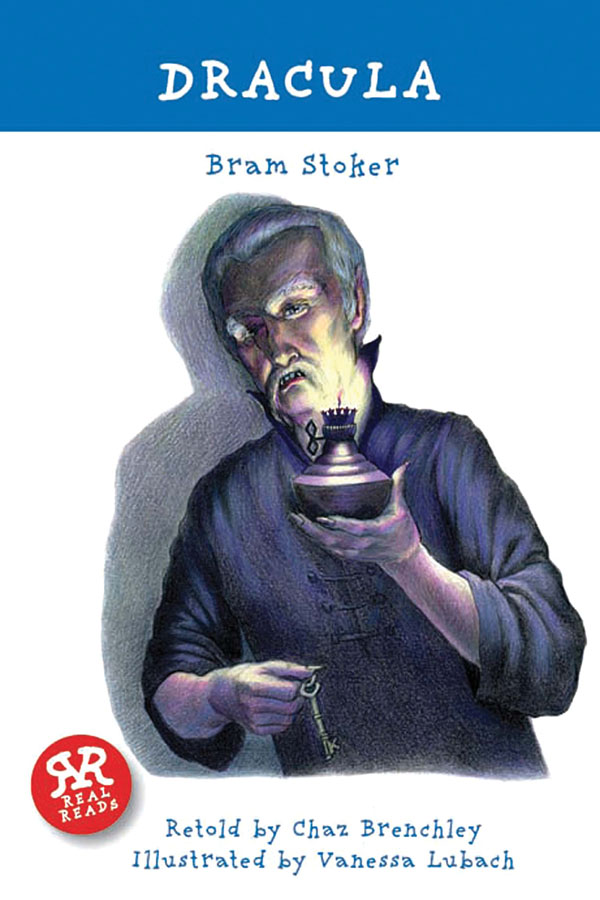 Bram Stoker
Retold by Chaz Brenchley
Illustrated by Vanessa Lubach
ISBN: 978-1-906230-16-6
Lexile® Rating: 750L what is this?
ATOS®/AR Level: 5.2 what is this?
F&P Level: W what is this?
£6.99
When Jonathan Harker travels to Transylvania to sell a house, he little expects the horrors that await.
As the guest and prisoner of the sinister Count Dracula, Jonathan is plunged into a terrifying world of ancient evil and unbearable fear.
Back in England, Jonathan's wife Mina is concerned about her friend Lucy who is mysteriously ill and growing weaker by the day. Can Lucy's friends save her from the worst horror of all, or are they all doomed to a similar fate?
Can love, courage and goodness defeat the evil thirst of a vampire? In this fight to the bitter end, who will live, who will die, and who will be doomed to a living death?
---
Buy from our partners at CCS Books