A Study in Scarlet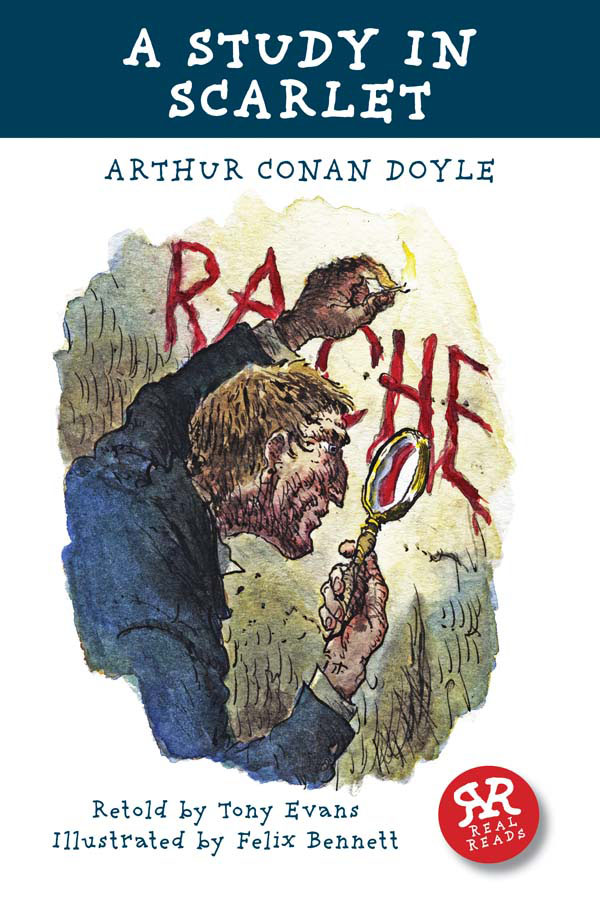 Arthur Conan Doyle
Retold by Tony Evans
Illustrated by Felix Bennett
ISBN: 978-1-906230-57-9
Lexile® Rating: 830L what is this?
ATOS®/AR Level: 5.2 what is this?
F&P Level: X what is this?
£6.99
'On his rigid face was an expression of horror and hatred such as I had never seen before upon human features.'
When Dr Watson agrees to share lodgings with Sherlock Holmes, he soon finds himself involved in a shocking and mysterious murder case.
What will Holmes discover when he examines the body? There are no marks on the dead man, so why is there so much blood at the scene of the crime?
Inspector Lestrade and Inspector Gregson have asked Holmes to help them. But will they listen to his advice?
Can the famous detective and his new friend discover the truth before the murderer strikes again?
---
Buy from our partners at CCS Books