A Christmas Carol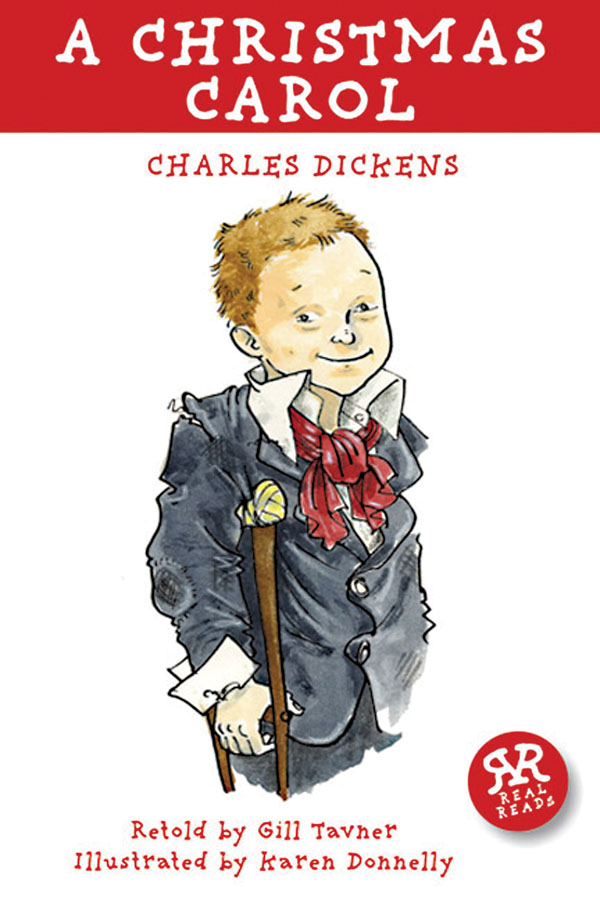 Charles Dickens
Retold by Gill Tavner
Illustrated by Karen Donnelly
ISBN: 978-1-906230-02-9
Lexile® Rating: 770L what is this?
ATOS®/AR Level: 4.8 what is this?
F&P Level: T what is this?
£6.99
'Bah, humbug! Fools wishing me a Merry Christmas should be forced to sit on cushions stuffed with holly leaves or boiled with their own Christmas puddings.'
Miserable old miser Ebenezer Scrooge hates Christmas. Can somebody so selfish, so harsh and so horribly lonely ever change his ways?
In one terrifying night, poor Scrooge is haunted by four ghosts. Why do they show him visions of his past? Why do they show him other people enjoying Christmas? Why do they show him the deaths of a young boy and of a miserable old miser?
Weep and laugh as you read this much-loved Christmas story. Will Scrooge always think that Christmas is 'Humbug', or will he learn to shout 'Merry Christmas, one and all'?
---
Buy from our partners at CCS Books