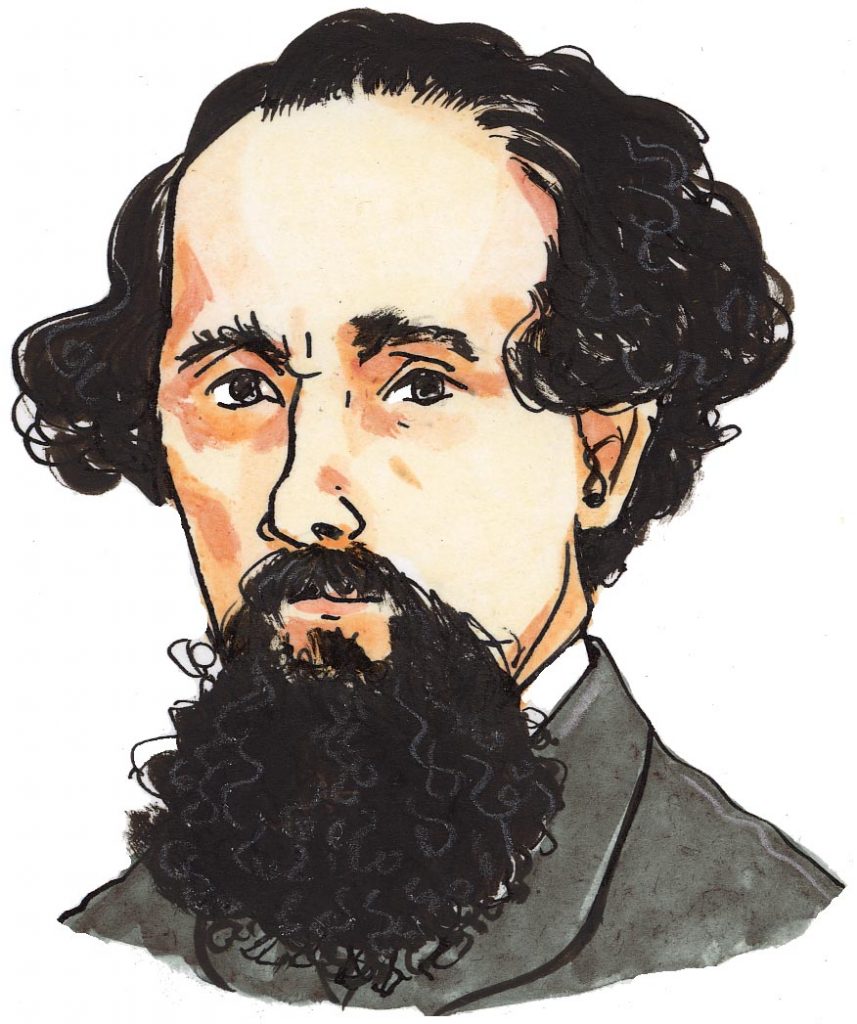 Charles Dickens was born in the southern English town of Portsmouth on 7 February 1812, the second of eight children. He started school at the age of nine, but didn't stay long as his father, who by now was a clerk for the Royal Navy's wages department in Chatham, wasn't actually very good at sums, and was put in prison for being in debt. At the age of twelve Charles was sent to work in Warren's shoe-blacking factory in London, where wages were meagre and conditions appalling. He was very lonely. After three years he went back to school, but he never forgot his awful experience at Warren's.
Like many writers, Dickens began his literary career as a journalist. He started writing reports for The Mirror of Parliament and The True Sun, and in 1833 he became parliamentary journalist for The Morning Chronicle. Now that he had friends in publishing he was able to publish a series of sketches under the pseudonym 'Boz'. In April 1836 he married Catherine Hogarth, the daughter of his editor and publisher George Hogarth. In that same month his highly successful Pickwick Papers was published, and there was no looking back.
As well as writing novels, Dickens produced an autobiography, edited weekly magazines including Household Words and All the Year Round, wrote travel books, and administered charitable organisations. He was also a theatre enthusiast; he wrote plays and performed before Queen Victoria in 1851. His energy was seemingly inexhaustible, and he spent much time abroad. He lectured against slavery in the United States, and toured Italy with his friends Augustus Egg and Wilkie Collins. Wilkie Collins was another well-known Victorian writer who inspired Dickens's last and unfinished novel The Mystery of Edwin Drood.
Charles and Catherine had ten children, but when most of their children had left home they grew apart from each other, and separated in 1858. Towards the end of his life Dickens had a long relationship with the actress Ellen Ternan. He died of a stroke in 1870.